Your business and coworking space in Port de Segur
Offices, reception, meeting rooms, classrooms, equipment, advice, training ...
OPEN 365x24 and now 50% DISCOUNT !!
1. A complete office, without the hassle of maintenance and with sea views.
Privileged environment, call reception, tax address, heating, cleaning, 24 hour access, every day.
2. Ideal for professionals, entrepreneurs and small business teams.
An optimal environment for networking, collaboration and teamwork.
3. Spaces to connect with co-workers or have a coffee with customers.
Meeting rooms, kitchen-dining room, networking areas.
4. Choose from several pricing options to better meet your needs.
Exclusive offices, shared offices, tax address only...
Current level of places occupied
65%
visit us and convince yourself
Everything you need tailored to your needs and with a 50% discount the first year. From domiciling the company to offices large enough to fit small businesses.
Price plans and options
Simple, flexible and predictable prices. Choose which option works best for you and you can always increase or decrease it later.
(*)Prices without VAT with 50% discount for the first year applied. 
All offices include:
Use tax / commercial address VilarencZenit PortSegur.
Reception of visits, correspondence and parcels.
4 hours per month free of charge meeting room (reservation required).
Kitchen-dining access with coffee maker, microwave and refrigerator.
Wifi and wired internet connection.
Photocopier, printer and scanner.
Switchboard, possibility of diverting the phone to the switchboard for receiving calls.
Desktop phone (cost of calling calls will be separate).
Heating and air conditioning.
Cleaning up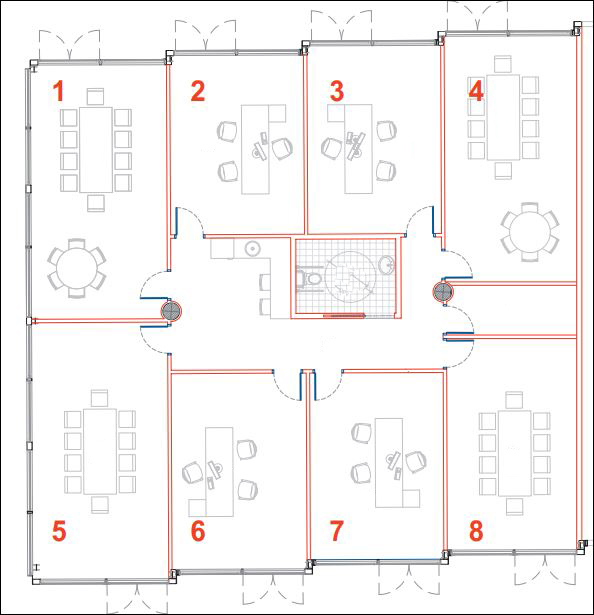 More than a working place
A quiet and open work environment, where you can interact, learn and get free advice on digital marketing, sales or any other business aspect, converts Vilarenc Zenit a great place to start or move on to the next step in your project
t'interessa?
Digue'ns què et cal i concertem una visita.