Your coworking and business space in Calafell
Coworking, offices, call reception, reception, meeting rooms, classrooms, equipment, advice, training ...
OPEN 365x24 and now 30% DISCOUNT !!
1. Everything you need in a modern office, without the hassle of maintenance.
Reception, call reception, fiscal address, heating, cleaning, 24 hour access every day.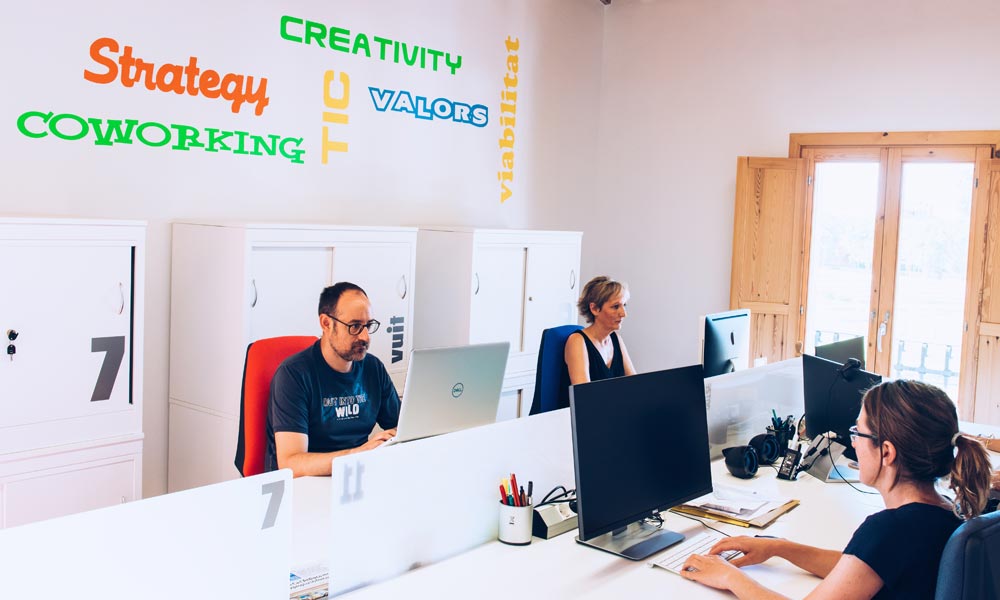 2. A mix of professionals, entrepreneurs, and small business teams.
An ideal environment for networking, collaboration and teamwork.
3. Spaces to connect with co-workers or have a coffee with clients.
Meeting rooms, kitchen, networking areas ...
4. Choose from a variety of pricing options to best meet your needs.
Offices, coworking with reserved space and locker, hourly or daily coworking, only domiciliation ...
Current occupancy level
75%
visit us and convince yourself
Everything you need adjusted to your needs and at an unbeatable price. From domiciling the company to coworkings, offices, meeting rooms, presentations.
Pricing plans and options
Simple, flexible and predictable prices. Choose which package suits you best and you can always increase or decrease it later.
(*) Prices without VAT, 30% discount of the first year applied. In the case of offices, it is the most economical option price.
More than a working place
A quiet and open work environment, where you can interact, learn and get free advice on digital marketing, sales or any other business aspect, converts Vilarenc Zenit a great place to start or move on to the next step in your project.
are you interested?
Tell us what you need and let's arrange a visit.